Logos & Artwork
Be a supporter of Ozwater with a social tile, online banner, or themed artwork.
Logos are provided in large and small sizes for digital and print and should not be resized. None of the logos or graphics should be distorted by squeezing or stretching them.
The logos are available with white and black background versions of each. The Ozwater logo should be included on all materials produced for the event.

Ozwater Logo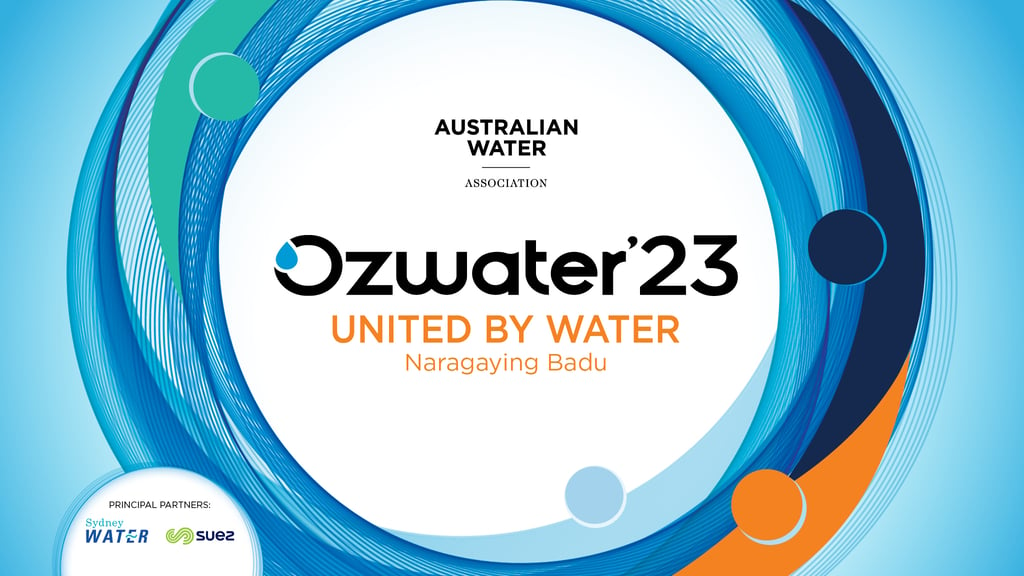 The 2023 theme United by Water celebrates water's vital role in connecting us all. Water touches every aspect of development. It drives economic growth, supports healthy ecosystems, and is essential and fundamental for life. Our collaborations in water management continue to guide us in this integral space.
We encourage you to use the assets below to promote your involvement and event and show your support of #Ozwater'23 #UnitedByWater